MULTI CUISINE RESTAURANT
OUR BELOVED KITCHEN SPECIALITIST WHO CAN MAKE WONDERS IN FOOD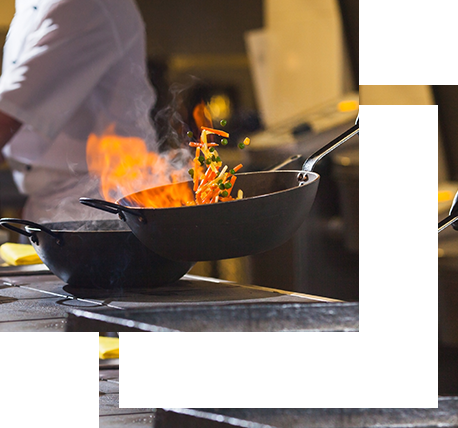 Our Story
Indian cuisine has the magic to cast a spell of taste over anyone who tries it. Tandoor Flames brings authentic culinary delights that were born in the kitchens of India, relished for generations. The menu offers a rich variety of food with the most delicious food items from different parts of India. So come in to enjoy the famous biriyani varieties from South India (dating back to the times of Nizams), mouth-watering feast of amazing seafood, highly savoury vegetarian food from all over India, snacks with taste that hooks to your palate and desserts and beverages that are unlike anything found in the world. We welcome you to the genuine Indian experience now brought close to you in New Jersey. You and your dear ones can surely have a beautiful dining experience.

Our Private Dining
Our exclusive private dining facility serves best ambience for special occasions viz. weddings and meetings, accommodates more than 100 guests and sets the best theme for any occasion you want us to set for you.

Parking Facility
At the restaurant, we have a spacious parking facility that lets you drive in with ease and enjoy the service at the restaurant.

Spacious Seating
We have a seating facility that accommodates over 100 people at any given time. So almost every time you'll find your place to sit, eat and enjoy the visit.
Ouick Links
Opening Hours
Monday to Thursday

Morning : 11.30 to 3.00 pm

Evening : 5.30 to 10.00 pm

Friday

Morning : 11.30 to 3.00 pm

Evening : 5.30 to 11.00 pm
Our Location
New Jersey

1557-59 Route 46 E, Parsippany,
NJ 07054, Ph: 973-588-3539

tandooriflamesparsippany@gmail.com

+973-588-3539
---
Copyright © 2019, TANDOORI FLAMES. All Rights Reserved.